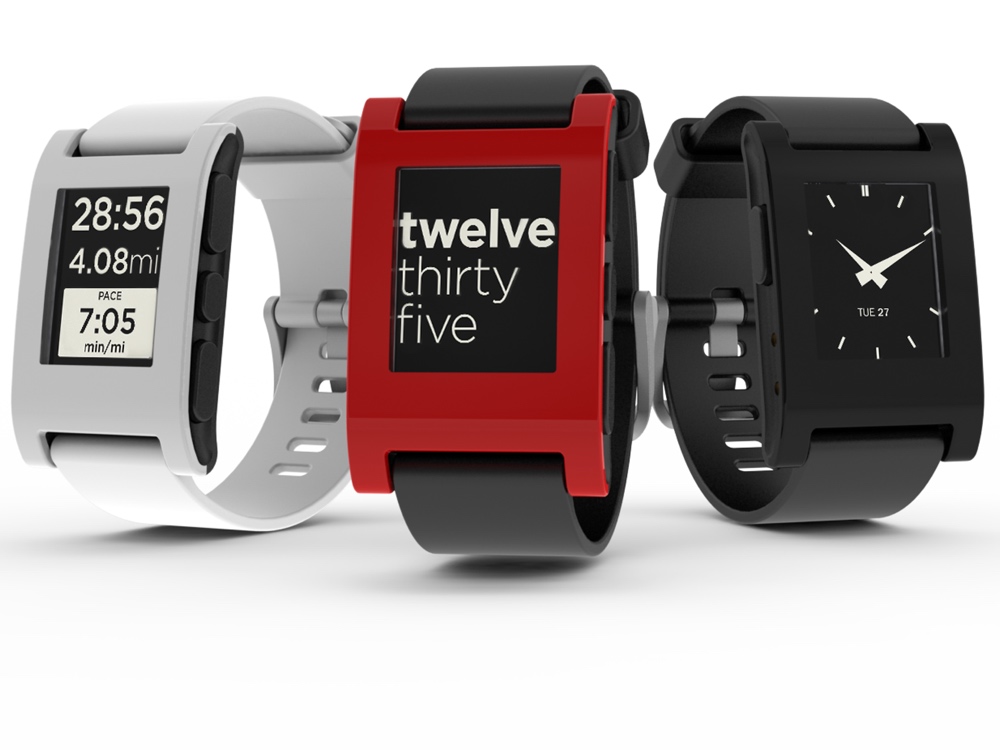 Smartwatches are still considered an emerging technology, yet if you backed the Pebble on kickstarter - like I did, you've been using this technology for two years already. The big debate around smartwatches, which like any new technology is, are they actually useful?
Features
On my watch I mostly use about 3 features:
1. Notifications
Notifications are the killer feature of smartwatch in my view. The pebble will show any notification that appears on my iPhone's lock screen. At first this was quite noisy, so I prevented many apps (mostly games) from sending me notifications that weren't useful. Now, I only enable notifications that might need a quick response for example text messages, Twitter @replies/DMs, calendar reminders etc. and nothing that doesn't require a immediate response: emails, picture like/favourites. Quickly looking at these on my watch feels more polite than getting my phone out, though that might change over time.
2. Music control
The main other feature I use is music control, pause/next track and the name of the current track.
3. As a watch
The pebble works pretty well as a watch actually, there's no need to wake or shake it, the time and date are shown all the time and some of watch faces are quite nice. The alarms feature is useful, just like on regular watch though when you stop and alarm it defaults to repeating the next day, which is annoying and the opposite of what iOS does.
Apps
I use a third party watch face, though I've yet to find an third-party app that I find genuinely useful.
Battery life
The battery lasts about 7 days, this is good enough that I only have one charger cable and I don't normally take it with me anywhere. I charge it when I get the 20% battery life warning, though often I'm not near the charger when it happens, though that's not a problem because it will still last all day on 20%.
General
In general there is a limit of 8 watch faces/apps that can be loaded at any one time on the watch, in practice this hasn't been much an issue yet, I always find something I don't use any more to make space. Support has been pretty good, when I first got the watch the charge cable was broken, but pebble sent a new one without much problem. Both the watch software and iPhone app are in very active development which is great for a product of this type.
What Next?
Not wanting to get behind, I've been looking at what to get next. I looked closely at the Apple watch, though I'm put off by the battery life, cost and the likely update within a year. It's hard to see what value the Apple watch has above the pebble, though it might change as more apps emerge. So, I've backed the Pebble Time Steel, mostly due to good experience with this watch.